Engineering Service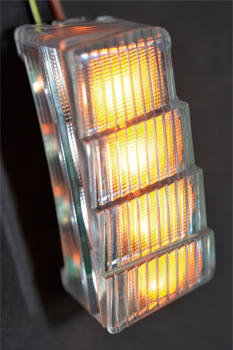 We develop your innovative lighting solutions.
This will include the entire development of lighting fixtures and lighting modules in all stages of the project.

Our service Portfolio includes: Consulting, concept development, CAD, light simulation, light measurement, functional models and prototypes. We will look after the entire process or attend individual stages, depending on your needs.

Our staff backed by many years of experience in the lighting field will work out optimised solutions for your requirements.

Attractive design, modern energy-saving lighting fixtures and technological precision are characteristic of our projects.



• Automotive interior lights
• Automotive signal lights
• Illumination of controls
• Indicator lights
• Lane change indicators
• Lenses
• Licence plate lamps
• LED electronic control systems
• LED emergency lighting
• LED headlamps for commercial vehicles


• LED lenses
• LED signal lamps for rolling stock
• LED street lamps
• OLED lighting fixtures
• Optical fibre cables for home appliances
• Reflectors
• Stop lights
• Tail lights for commercial vehicles